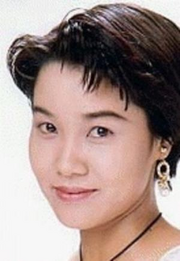 Yuriko Yamaguchi (山口 由里子 Yamaguchi Yuriko, born November 21, 1965) is a Japanese voice actress who was born in Osaka. Previously a member of Vi-Vo, Yuriko is currently freelance. She is most known for the roles of Nico Robin (One Piece) and the second voice of Nurse Joy (Pokémon). Her hobby is overtone singing. Her nickname is "Yuruko". Yuko Kobayashi filled in as the voice of Nico Robin and Kikuko Inoue filled in as the voice of Nurse Joy while Yamaguchi was on maternity leave.
A selection of other roles voiced by Yuriko Yamaguchi
Ah! My Goddess: The Movie as Yggdrasil
Cardcaptor Sakura: The Movie as Fudie Li
Eureka Seven as Sonia Wakabayashi
Fighting Spirit as Mama-san
Full Metal Panic as Nora Lemming
Kurogane Communication as Haruka's Mother
Naruto as Orochimaru (Woman)
Noir as Paulette
Omishi Magical Theater Risky Safety as Moe's Mother
One Piece as Nico Robin
Outlaw Star as Reiko Ando
Pokémon as Nurse Joy
and many others...