Start here
Share your knowledge and add a new relevant article to this wiki.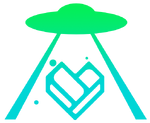 Welcome to Project 51!
From Wednesday June 10 to Sunday June 14, for the 73rd anniversary of the 🛸 1947 UFO crash 🛸, the Movies/TV team at Fandom is organizing an effort to focus contributors on alien-themed wikis. This one and the four other communities have specific content goals we would like to hit, but the focus of the project is to have fun and collaboratively edit.
If you want to participate, check out our goals below and add "Project 51" into your edit summaries! We have a dedicated project Discord server where you can discuss edits with fellow users:
Do you want to know more about it? Read this blog post.
What's our goal?
Some pages need rewriting and work:
Replace images with higher resolutions and using .png format