This article has a collection of images to further represent its content. To see its gallery, visit NHG Erbsünde/Gallery.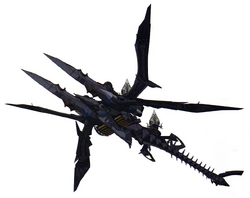 These sections contain spoilers pertaining to new or unreleased content. Read ahead at your own risk!
See Also
[
]
Trivia
[
]
Erbsünde means original sin in german.
The decals on the battleship are blue, to be distinguished from the look-alike NHG series aerial battleships.