There exists much information that should be added to this article. You can help by
expanding it
.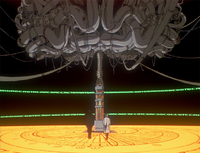 The
Dummy Plug Plant
, or Deep Underground Facility: Central Area, is a room deep within the bowels of
Central Dogma
that is used to house the
soulless
Rei
vessels that are said to be the cores of the
Dummy System
.
The arrangement of the "brain", the "spinal column", and the tank of LCL in this room is possibly supposed to resemble a primitive version of the Evangelions' entry plug system. The brain-like object in the metallic casing is possibly a product of the same technology as the "brain" in the Magi system.
During Episode 23 Ritsuko destroys the soulless Rei clones by initiating "Destrudo Release", which causes them to disintegrate.
In Rebuild of EvangelionEdit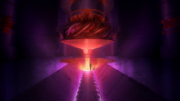 Community content is available under
CC-BY-SA
unless otherwise noted.