There exists much information that should be added to this article. You can help by
expanding it
.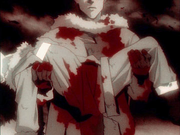 Dr. Katsuragi
is
Misato Katsuragi
's father. His first name is never stated in the anime and he appears only during a flashback sequence in
Episode 12
. He is wounded and dies during the
Second Impact
, but survives long enough to ensure that Misato escapes safely via an escape pod. He is also stated to have developed the Super Solenoid theory, after which the
S² Engine
is named.
Character and Relationships
Edit
According to Misato, her father was very focused on his work, rarely showing concern for others. Later, she would go on to have a relationship with Ryoji Kaji who is described as being just like Dr. Katsuragi.
In Rebuild of EvangelionEdit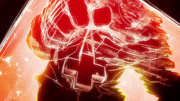 In the Evangelion 2.0: You Can (Not) Advance movie, he briefly appeared dying in front of Misato's eyes, after he gave her the pendant she usually wears.
Community content is available under
CC-BY-SA
unless otherwise noted.